My dinner
Yum yum.. chicken chop.. Cooked by mom...
Yummy chicken meat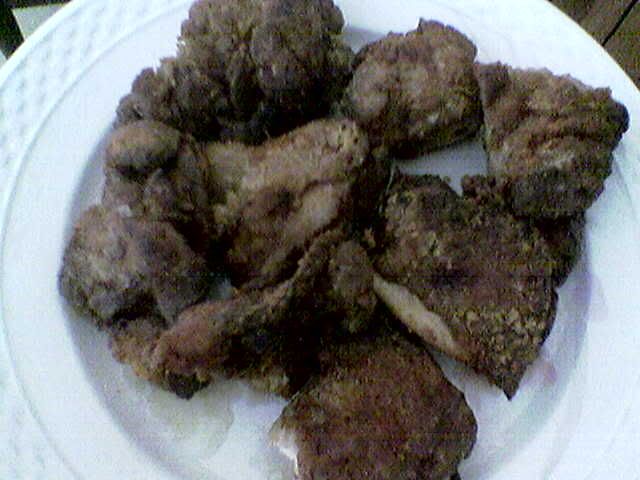 Look at the juice... ya.. all the fat...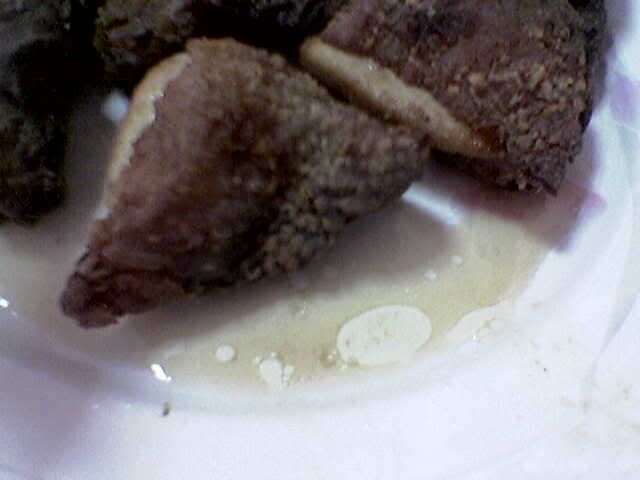 At first bite, the juice just dripped down my mouth, threatening to soil my clothes.. lucky i has my tissue paper with me.. How should i describe the taste? Crunchy golden-brown skin, tender and juicy meat... On man, this is THE life.. nice..
Empty plate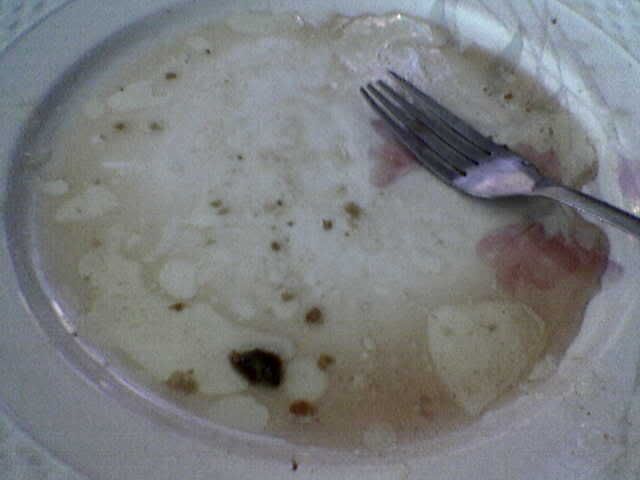 Sighz.. i actually finished everything... Thankfully, it's at 4pm and i'm going out later to bookfair (and hopefully some shopping at suntec too) and can walk away the fat..
Recipe
Ingredients
A bag of chicken leg meat bought at Clementi NTUC (4 pieces of meat)
Lee Kum Kee Chicken Seasoning
A little sugar

Method:
1. Season the meat with the sugar and some sauce
2. let the seasoning soak in for like 30 min to 1 hour
3. Deep fry in hot oil

P.S. My mom actually fried it twice, once as a whole piece, once when cut up as the inside is very hard to be cooked since the meat is so thick..

_________________________________________________
Yea!!! Brother bought a new dvd player, multi-coded.. finally i can watch the dvd i bought from Taiwan, "Snow White"...
some wulu brand dvd player