Love Forum Website
A stranger just sent me a msg on Friendster, asking me to join this website..
http://lovestation.neatfriend.com
I should do the honor of helping the person to advertise.. Personally i think the website sucks..
There are discussions like " Define love??" and "VIRGINS... VS... PROFESSIONALS IN BED..." How the hell will i know how to define love.. u dont define it, dude.. it is a feeling.. yes.. FEELING.. how to define.. siao.. As for the virgin one.. what is it with guys and virgins.. ok.. u expect us to be a virgin but u can be a pro? (ok ok.. the topic dont seem to ask this but i just want to get it out of my system..) So what if we are a virgin.. after getting us, u will still just leave and get ANOTHER virgin.. (strictly, nope of my biz cos i was not attached.. wahaha.. but i saw a lot of frenz troubled by this..
Ok.. maybe i am just sianz.. cos i am still single.. officially SINGLE for 21 years plus already.. frenz said it is not bad to be single.. which i totally agree but i do want someone for me to sa jiao.. think i can stick to my MSN nick le.. "i dream of u but where are u in real life? can u appear faster?"... This remind me of my old crush (old cos considered past le.. i had got over the obsession by obsessing other guys instead). His name is Genfeng or LGF for short.. he is the reason why my relationship with Yue Fen dies.. men.. u cant live without them, but u will also suffer alot for them.. Really want to ask why he never click with me.. is it because i act like a guy? or my nasty mouth that suan him all the times.. haha.. no wonder he thought i was joking when i confess my love for him at the tender young age of 14.. kk.. maybe i really sound i was crapping but.. :( Anyway, then had tons of crushes on men who turned to be my buddies.. haha.. never mind.. i believe he will appear soon.. heehee.. so bored so show u some pics of lgf..
Typical ah bengz style.. makes me wonder why i used to like him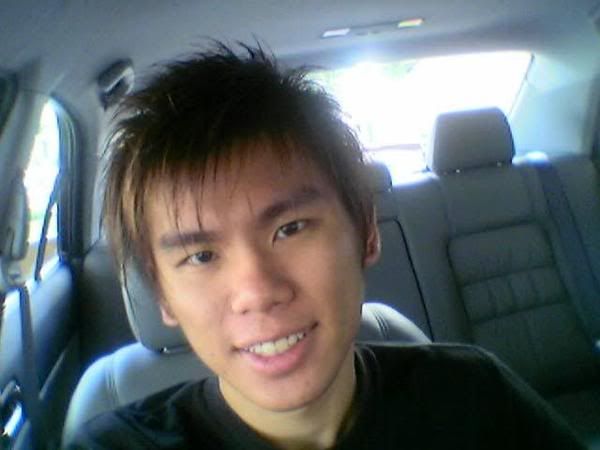 Looks like a si wen bai lei.. so fake..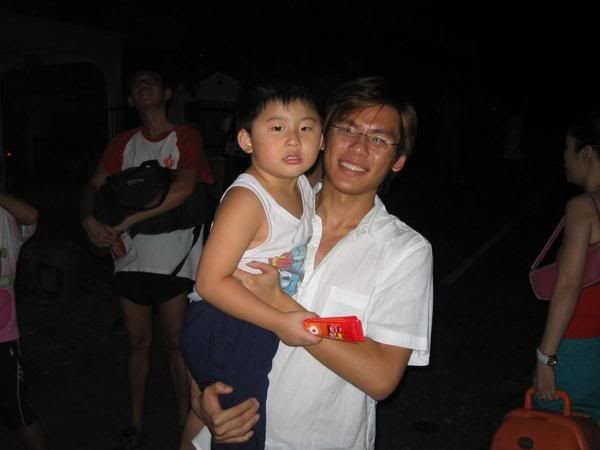 Okok.. this is so much better..* thumbs up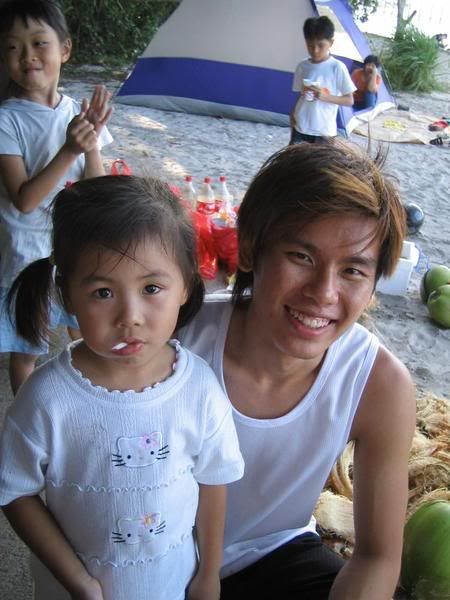 Anyway, lgf is now my er ge aka buddy.. haha.. if anyone want to know him hor.. ehm i will try to help u.. wahaha... but priority goes to my frenz..