Pudding for SUPPER~~
Brother complained that he is sick of my bloggie's song so i changed it loh.. now is Jolin's new song, tian kong.. i went to buy her album yesterday.. nice nice.. got an autograph pass too.. think i go online and try to sell it.. wahaha.. tian kong reminded me of her r/s with jay.. over, that's what it means.. think Audrey looks a bit like Jolin on her cd cover.. wahaa..
Anyway, just remembered that the tongyi puddings i bought in Taiwan expired today.. so hurriedly eat it.. since it is a set of three, i asked my bro to finish one while i swallow the other 2.. haha.. Actually wanted to give one to Joycelyn on tuesday but being the absentminded gal i am, i forgot to bring it along.. now it ended up in my bro and my stomach.. wahaha
Tongyi Pudding in package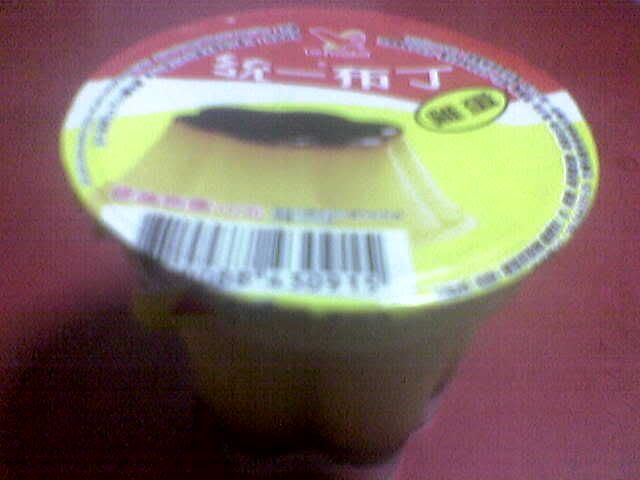 How pudding look like after i pour it out..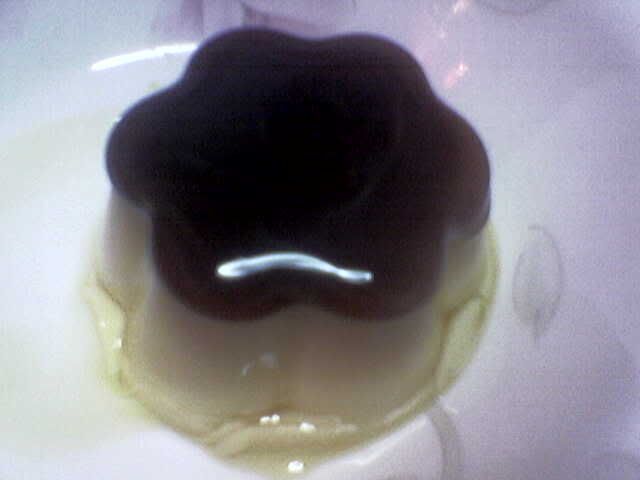 Think i really dont know how to appreciate food.. cos Joycelyn told me that the pudding in Taiwan tasted much better than the ones in Singapore.. So sorry to inform her that i dont know the diff cos i didnt even taste the local ones before.. wahaha.. But think it taste nice.. really smooth.. hope it doesnt add to my weight though.. really want to go Marie France Bodyline for slimming programme... why am i not as petite as others? or at least thinner? why am i so big? Maybe i should take my own advice... "Ignore others, they are all crap.. I am the one who is impt.." haha...
Check out the Localbrand t-shirts.. so cool.. it rocks...i want to buy.. can predict my money flying over there in the near future.. Anyway, Xiaxue is the ambassador for the brand, that's how i show the website.. haha.. Click on the pic to go to the web..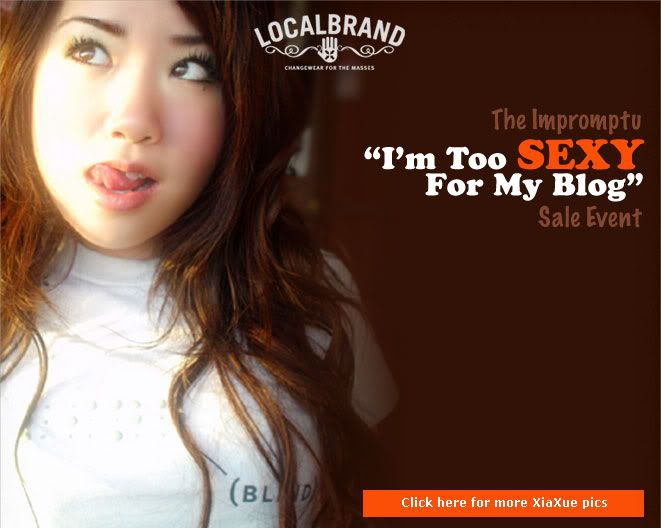 Read 4 books just now.. finally can enjoy life a bit.. haha.. haiz.. need to rest cos i am working full tomorrow.. nite.. tata~~