The day i see a doctor
Finally dragged my sorry ass to see a doctor.. Spent $28 on the whole thing.. While i was waiting for the doctor outside (which was bloody hell so cold as the fans were on at full speed), i started to play out a murder scene in my head..
Some guy will go into the counter where the nurses (there are 2 of them) are, killed them.. the screams of the nurses lured the doctor out and the mad guy killed the doctor too..
After which, i was called into the consultation room.
The doctor asked me what's wrong and i told him i got cold, sore throat, cough.. After some examining, i also blurted that i got headaches and feel very dizzy.. He asked me whether i got my period (de....) and i replied "some of"... In the end, he said i got flu (applause.. no brownie points for getthing this answer right) and i got a whole batch of medicine...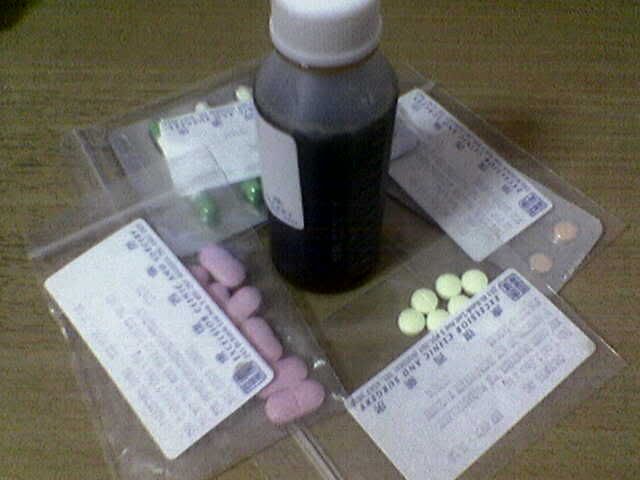 First time i got so many colour.. and since i am at this issue, what does period has anything to do with headaches... Any doctors or future doctors can let me know?
I found it hard to swallow pills today.. dont know why.. wanted to puke them all out.. time to rest...