Innocence gone
AHHHH..
Lancerlord
had corrupted me.. Gone are my days of innocence.. and all because i went and clicked on the link he provided in his blog... Haha... Kidding lah... But there are some videos in
Danerd.com
that are really M18..
Anyway, these are 2 funny videos i saw...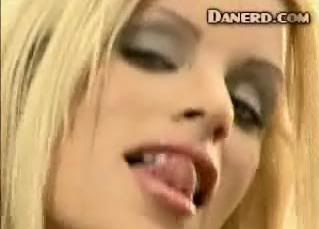 Link
This looks so M18.. but actually is just for laughters lah.. Dont forget, me very innocent one.. Look at the model's tongue sticking out.. just like a pic for the sexyblogger...
Another video is
Dont bully elderly