Pics for Marina Square Outing on 17/06/05
Ok ok.. stop nagging, Joycelyn.. here's the pics...
*Pls note: Before anyone complain that the photos are badly taken, pls always take note that i am using a camera hp and that my position is not very good all the time and that i am not always so fast... Thank you...
Joycelyn being helpful by searching for tissue for Michelle's BF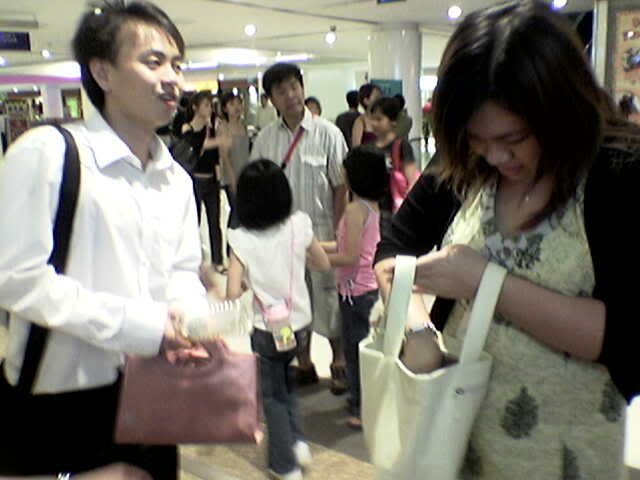 Michelle and BF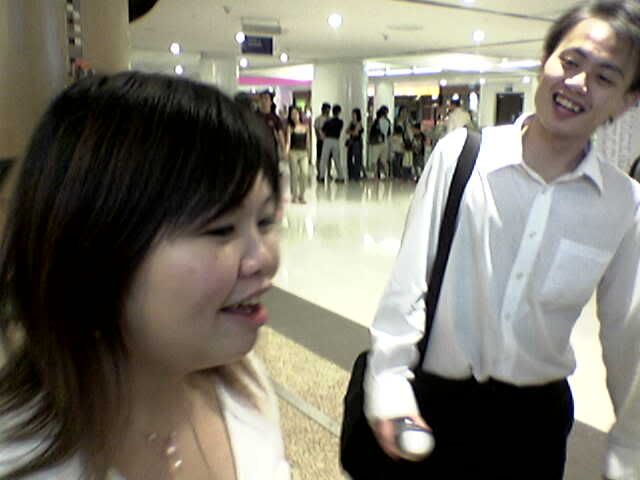 Joycelyn looking chio in her dress..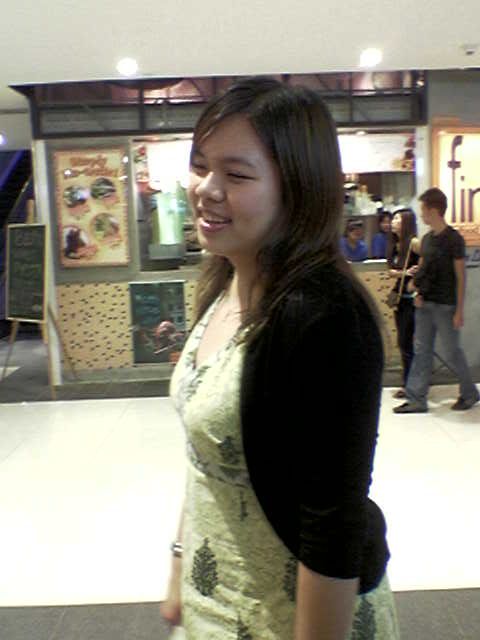 Kit Yee in sexy black outfit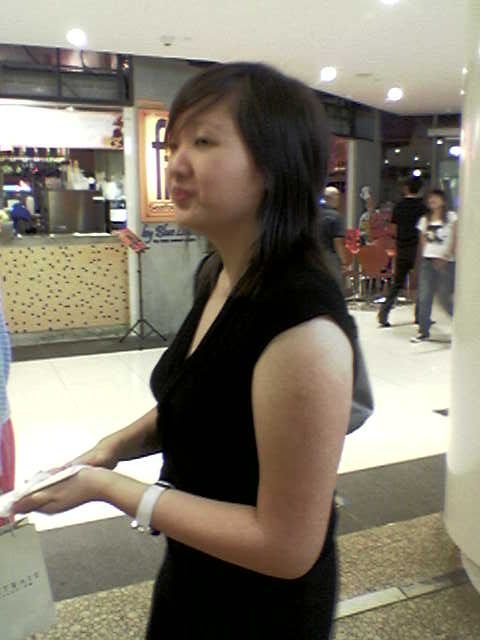 "Want to take? Then take openly lah" Ok ok.. openly take pic...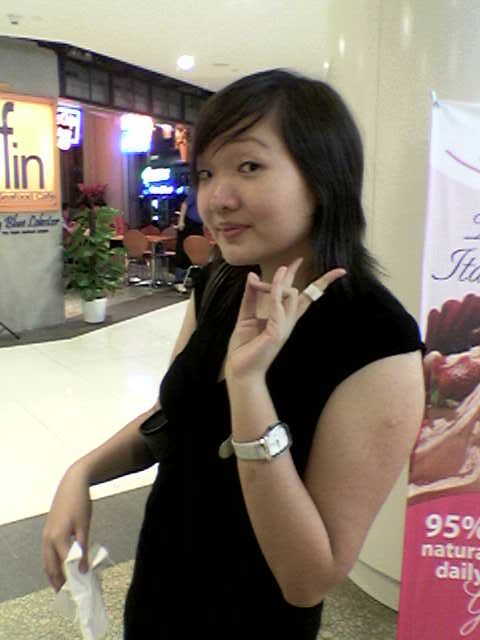 Cheng Ying looking very very pretty in her pink top.. (opps.. sorry michelle, for cutting u in half.. but Cheng Ying is the lead here mah)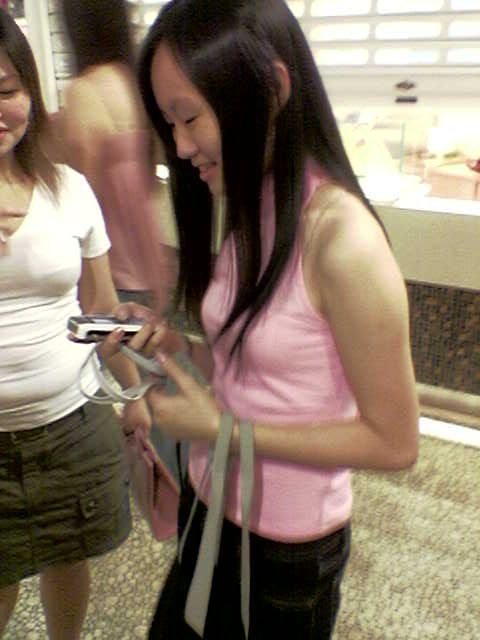 Joycelyn bullying Karen again.. Karen pouting...So cute.. lucky i managed to take this.. And oh yeah, Karen is wearing a SKIRT~~ wahaha..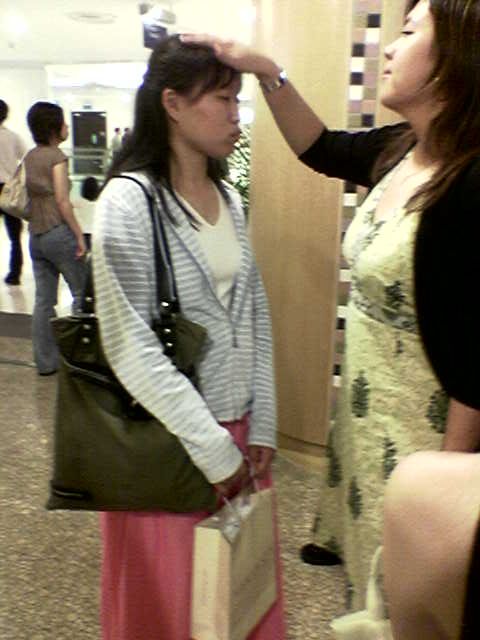 Gals chitchatting...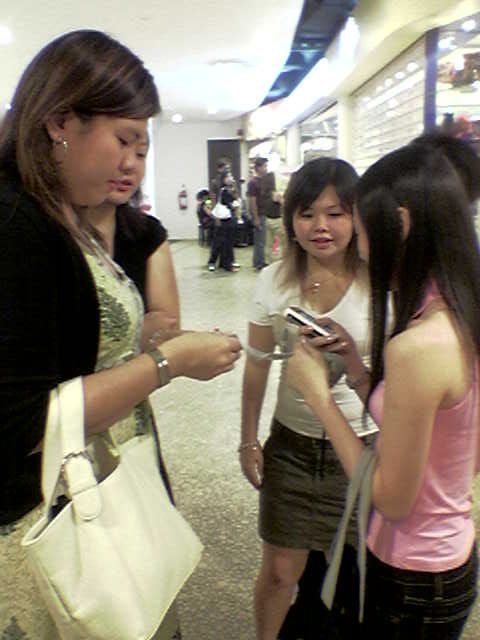 Joycelyn and Cheng Ying with lots of extra fingers around them..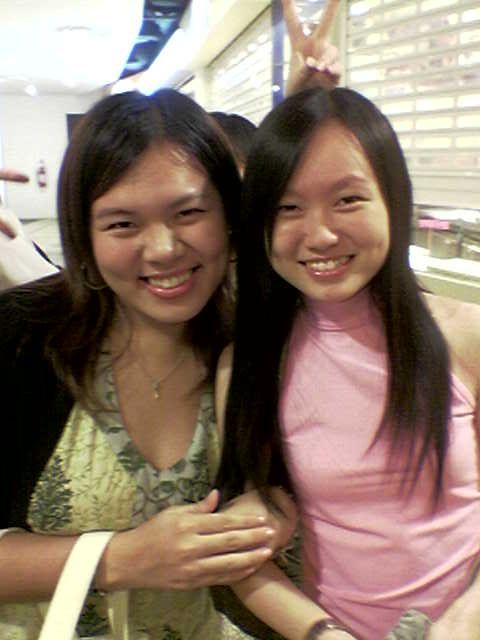 Late nite chat at the Bay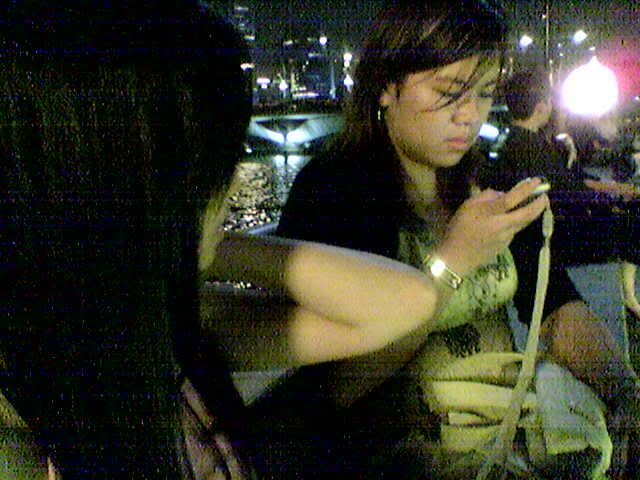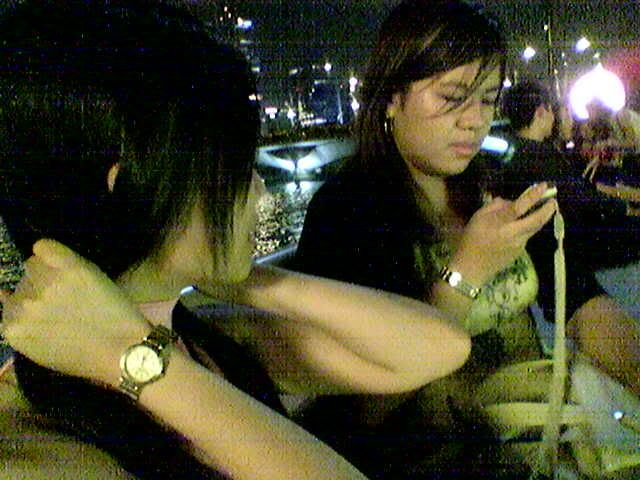 View at the Bay.... Oh god, i love it...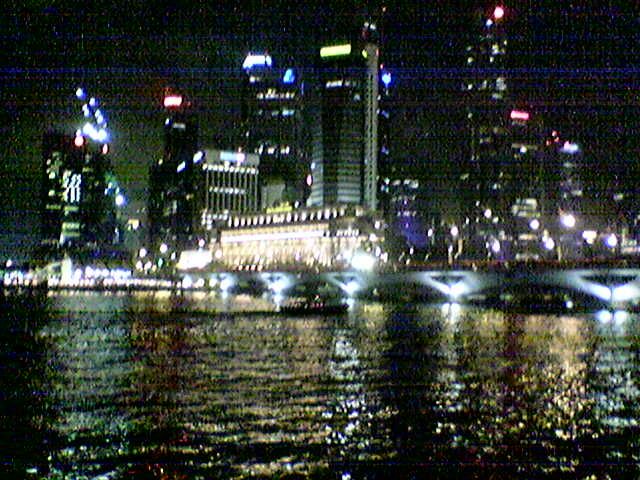 Joycelyn is so busy hor... on the phone all the time..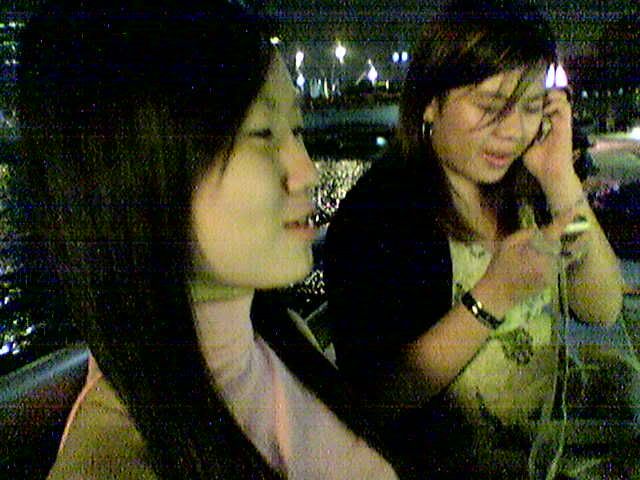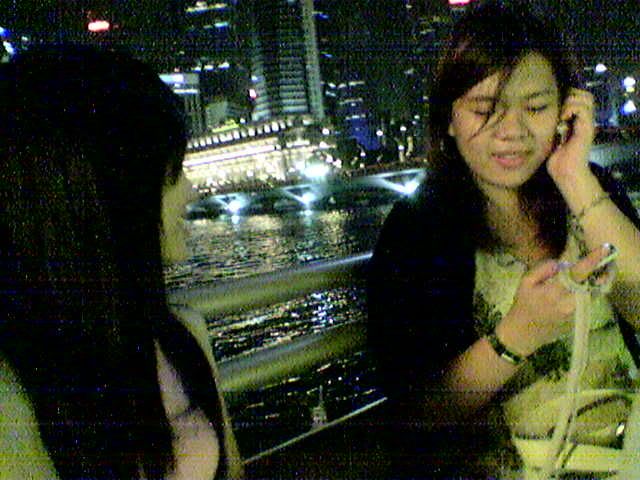 Or she will be sleeping.. haha... Lazy pig..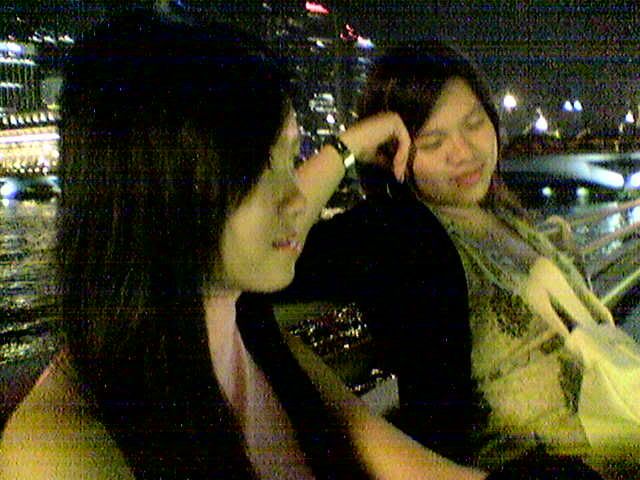 Wahaha.. she posed for me leh..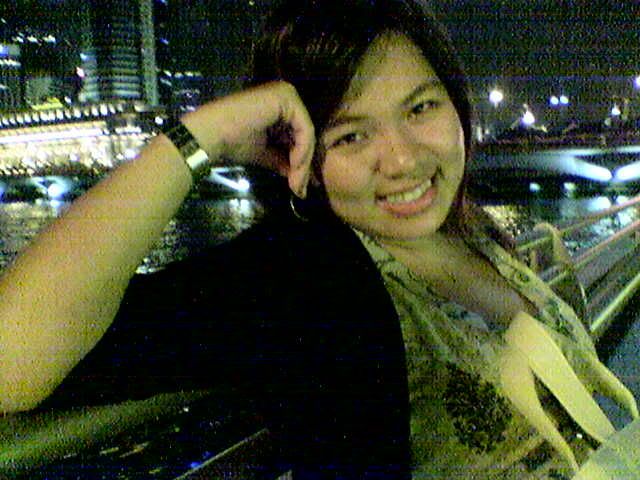 Boldly stripped herself then acting shy.. haha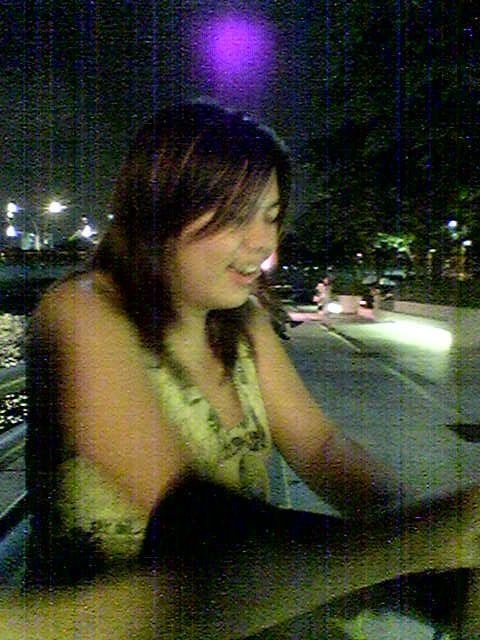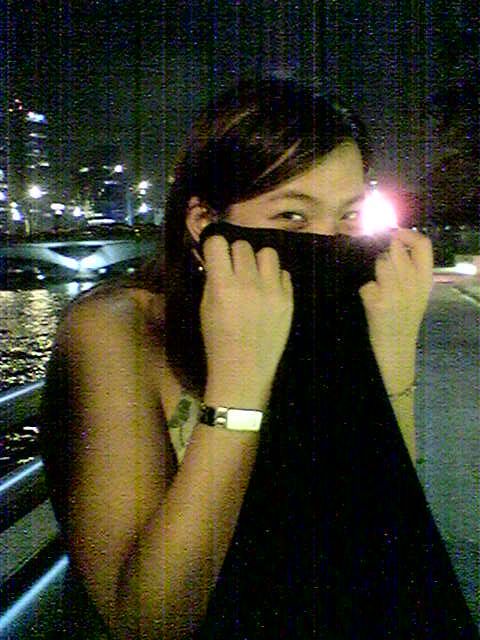 Chat and....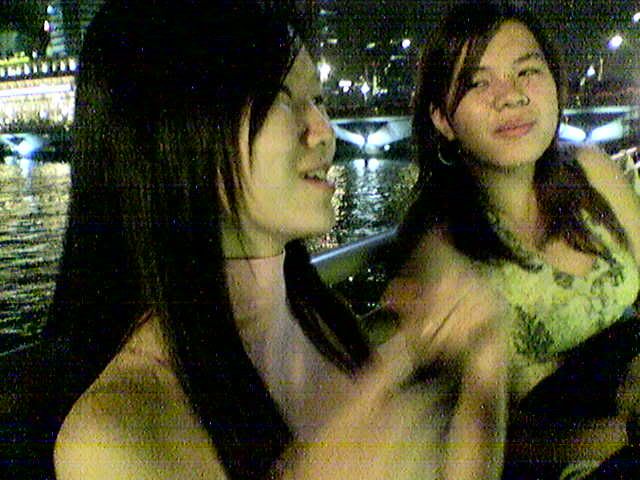 chat....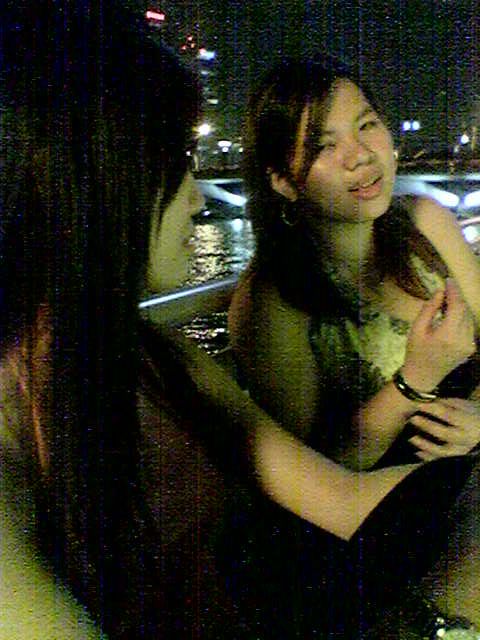 I know i am very boliao but the lights looked nice so i took loh... They are the ones in front of the Esplanade...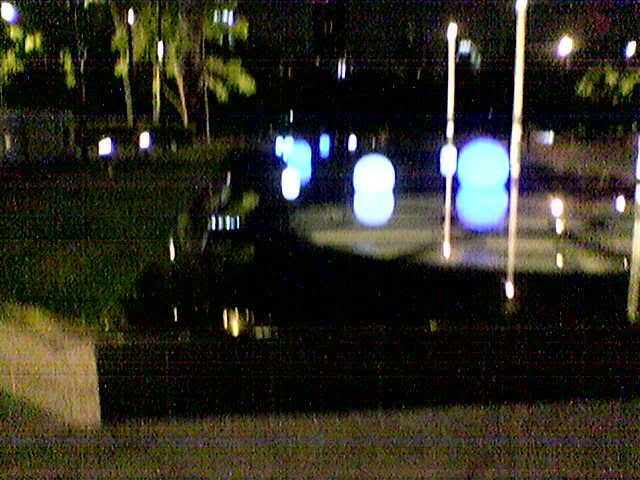 There is also a
BIG
round light by the Bay that i feel is shaped like the strawberry lollipop.. you know the one which is red and white colour one... But i didnt take a pic cos it only came out red in colour on my screen.... Hee.. Ok.. Joycelyn, are u happy now? Dont care liao.. i want my bed...