A day with Sushi, Karen, Cheng Ying and Joycelyn
I found it ironic that in the past when people started to ask me out, i will be busy working part time.. Now, i am so free but everyone else is busy working.. Is there some mis match somewhere?
Anyway, i went out with Karen and Cheng Ying (only the 3 of us are jobless now.. haha) yesterday afternoon.. They were late (once again) so i went to the Orchard Cd Rama to listen to some music.. I am a weirdo.. or maybe i just like music too much.. cos i tend to go to cd shops during my off days in the past to look at cd albums.. Yesterday, i heard the album by Rain, a korean singer.. Not bad not bad, but i dont think i will waste my money on it.. Maybe i need to listen to it more... haha..
The three of us walked from the Orchard Mrt to
Taka
and then proceeded to
Heeren
, when we realised that there is no Sakae Sushi at
Taka
.. Yes, we wanted to eat the Sushi Buffet.. We had a great time eating but we didnt meet the target we set.. (30 plates, cos you need 10 plates per person to even out the course) I cant remember how many plates i ate.. but i did drink 2 bowls of miso soups.. i love its taste.. Surprisingly, I did ate 3 pieces of salmon sushi.. cos i used to hate it.. i guess my taste has changed.. for better or for worse? i wont know and dont bother thinking about it... i guess it will taste again when i get pregnant, sick or close to dying anyway..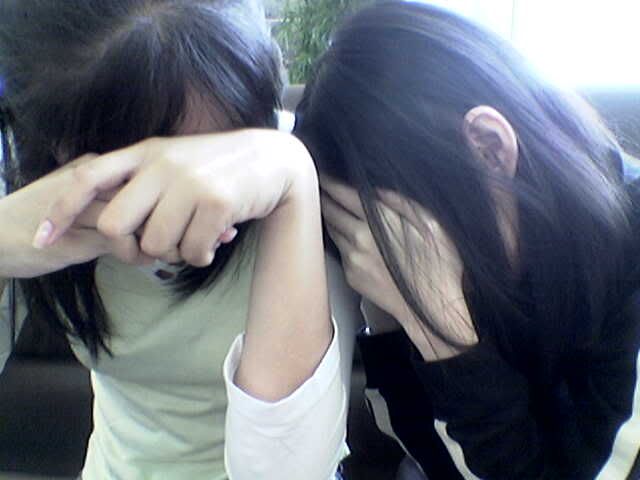 Only managed to take 2 pics of the two shy gals.. cos my hp was low batt.. haha.. Why are they so shy? Dont they remember that their pics had been pasted all over my blog before already? Haha.. can only laugh when i teased them by pretending to take their pics.. Did i mention that the table we sat at were super long? I think it can seat about 8 to 10 ppl.. haha..
Then we proceed to move on to
Centrepoint
.. we are actually just wasting time as we were waiting for
Joycelyn
to join us.. the poor gal waited for one and a half hr for some stupid candidate who didnt turn up and didnt bother calling her to tell her.. What a :#4!@%&%"@%&% person.. so rude..
Actually, we wanted to meet
Kit Yee
as her office is in
Taka
.. but ended up she was on MC yesterday.. Fate.. Her lao po, Karen, used my already low batt hp to chat with her (i'm the one who called her mah).. So i kinda screamed and they only managed to chat from the short distance from
Heeren
to
Centrepoint
.. haha
Went to
Centrepoint
cos there is a POSB outlet there as Karen wanted to deposit money and both Karen and Cheng Ying wanted to use the quick check deposit.. Surprisingly, it is Cheng Ying's first time using it cos she usually asked her mom to do it for her.. haha.. what a brat.. Opps...
We walked around and went to
Marks and Spencer
, where i bought a new body and hand lotion for myself.. It costed $7.90 and is of Cocoa Butter and Vanilla flavor..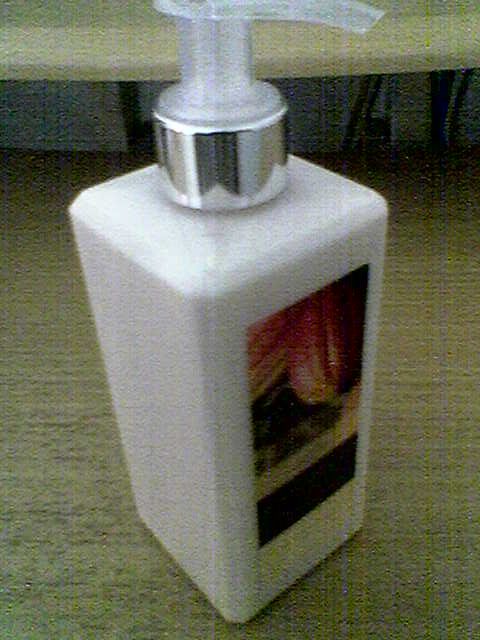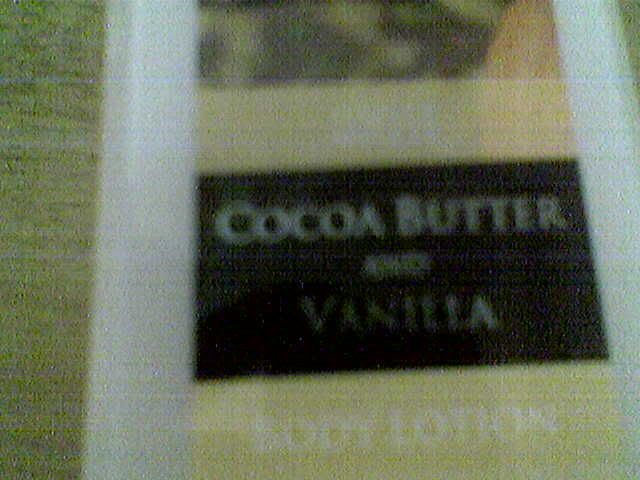 The siao za bo Karen asked me to try on clothes.. the top is $69 and the skirt is $120.. the clothes were nice but i am dumbstruck by the prices already.. haha.. After that, we walked to
PS
and played Photo game in the arcade... Cant break the score.. so sad..
Joycelyn
joined us at 8 plus and that poor gal played with despite being so tired and hungry... All Karen's fault.. She finally ate at 9pm when we went down to Long John Silver.. I ate at Long John Silver the past 2 days already.. haha.. so i only ordered fries and a drink this time.. Karen and Cheng Ying also just had a drink each..
That
Joycelyn
suaned me when i showed her what i bought... she think that i wont use one.. and i'm going to prove her wrong.. but i did admit that i will use a very long time to finish it cos my skin is quite sensitive and i cant use a lot of it at once..
We went to shop at Sasa and Carrefour.. I actually wanted to buy a mini wine bottle but then decided against it..
Joycelyn
bought a small Choya plum wine.. haha.. I had to leave early as my mom's ez-link cards are with me (i helped her to top up) and she needed to use it.. And i returned Joycelyn and Cheng Ying the money i owe them.. Officially very broke liao.. and i am still going out tonight.. It seemed i will never learn.. :p
Feeling hungry and my hands are trembling as i typed.. Time for instant noodles.. It seemed that there are only instant noodles and chocolate in my home.. I can stuff myself with them when hungry...