Jialat... went drinking just now after work.. Actually just went to 7-11 and buy some drinks then sit outside the store with Adrian and Rong (should be rong something but i forgot what liao and he said called him "rong".. newcomer helping out at the renovation sale and is Adrian's friend)...
Rong and i waited 1 hour for the stupid Adrian to knock off work cos he is involved in the closing.. Waited till we two decided to walk to 7-11 first when we saw that it is 11pm.. I drank red vodka(5.3% alcohol), which i drank before at thursday bbq.. And i bought Adrian a Long Island Tea(10% alcohol) since he wanted something strong.. Rong had a Tiger beer cos he preferred the taste..
I stole some sips from Adrian's drink.. Yucks.. taste like medicine from the first mouthful.. i dont like.. but i still drink 2 mouthfuls when i said that.. cos i want to get used to it..After the first bottle, Adrian went and buy another one, vodka green apple(6% alcohol) cos he wanted to try.. Me also try.. taste like basically green apple loh..
Stupid Adrian drinking and playing with phone..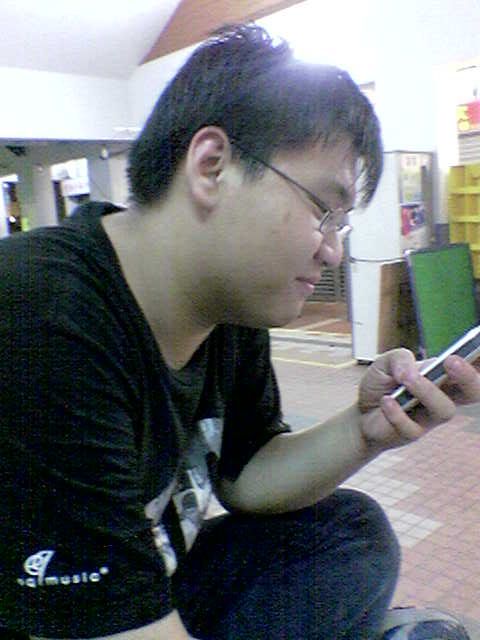 Rong busy arranging with friends for next round of drinks at Jurong East.. I can worship this guy liao.. All three of us are working tomorrow loh...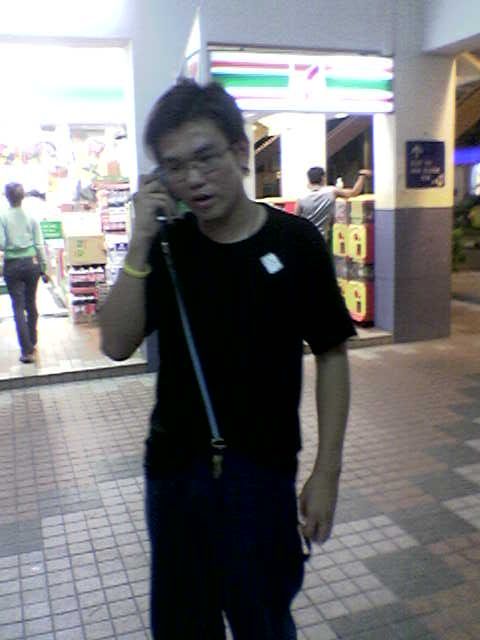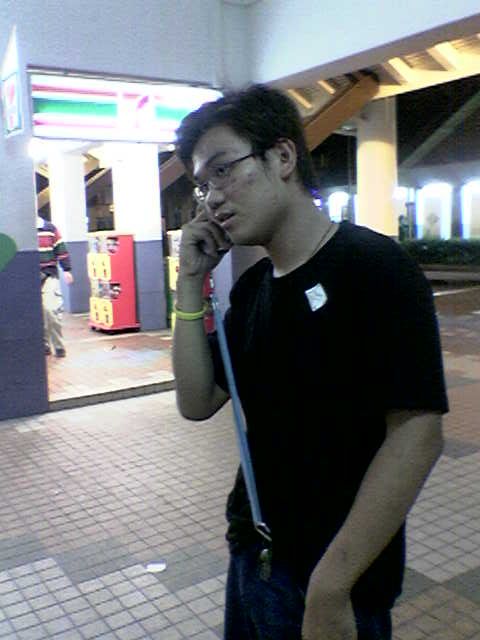 Me practically drunk liao.. ok lah.. more like feeling dizzy and my face is pink and my lips turned red from the red vodka.. Free and natural make up sia...haha.. i think i should refrain from alcohol for the next 7 days.. haha.. lucky i came back home in one piece..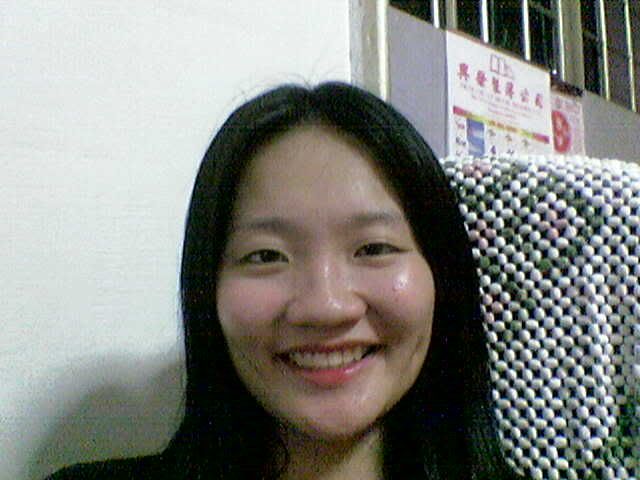 Meet
Chuwen
for the first time.. i went to his shop to look for him.. just chat like 5 mins cos he was working mah.. and i tested the "no food and drink" policy on him (he did this earlier at other shops) and he didnt do anything.. To conclude, he is not a good retail asst (RA).. Kidding lah.. but the poor boy dont have
camera phone
bluetooth port so ms show-off decided to help him take a new pic for his blog and sent to him.. wahaha..
Ok.. he was acting cute and my photography skill is not too good.. but still ok wah..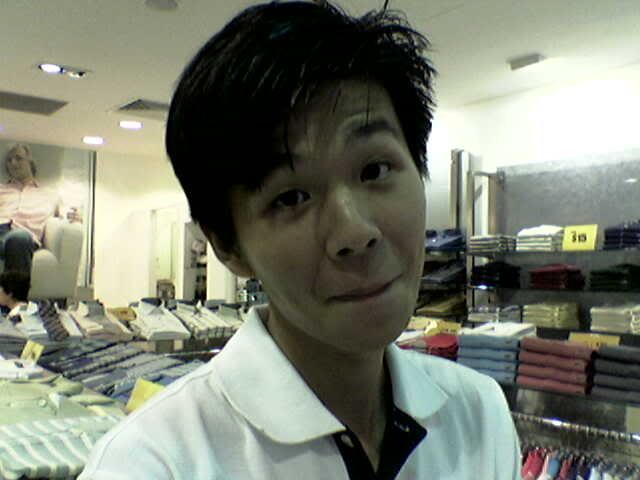 Ok ok.. time to sleep.. make a dare with Adrian to meet at Mac for breakfast at 8.30am.. hopefully i can wake up.. :p