What is needed in the service world?
This morning, i got the shock of my life.. my brother aka THE GAY (real brother hor.. not those buddies) actually asked me to wear a belt to look nicer.. the brother who only wear Crocodiles products ranging from polo tees to underwear, asking his sis, who had more clothes than him, to dress up.. Oh my god, the world must be ending soon..
Anyway, not that i dont want to make myself look nicer.. but i dont believe in dressing up for work where i need to carry heavy stuff now and then.. i had even break my nails ton of times.. so how to be feminine? Hmphz... Anyway, i think that you only need a nice smile to work in the service industry.. what type of smile? See pic for demo..
Nah.. the type of smile where you show all your yellow teeth and very little eyes.. That's what really needed in a service job.. of course, other things like efficiency and reliability are also impt.. But a nice big SMILE is the thing that will make the customers' day.. (Personally, sometimes i think the customers are laughing at me and not WITH me..)
Anyway, to end the day, i had a quick dinner by eating BreadTalk.. and i am glad i did that because i finally managed to buy JJ Baby again.. the last one there in fact.. i didnt manage to buy it the last few time i went to BreadTalk... and the last and only time i ate it was in
April
.
For those who dont know what JJ Baby is, it is actually a bread in the shape of Jack Jack from The Incredibles and the inside of the bread is filled with yummy chocolate paste.. Great for chocolate lovers.. But BreadTalk dont seem to make a lot of it.. so next time u see it, be sure to grab it and taste it.. Here its pic.. opps.. i actually bite its hair off so it may seems a bit different.. hee..
JJ Baby (S$1.40)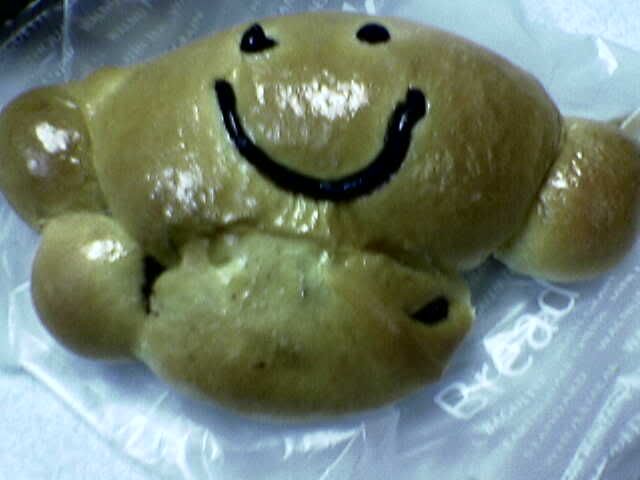 My another favourite bread is the Chocolate Croissant (S$1.50)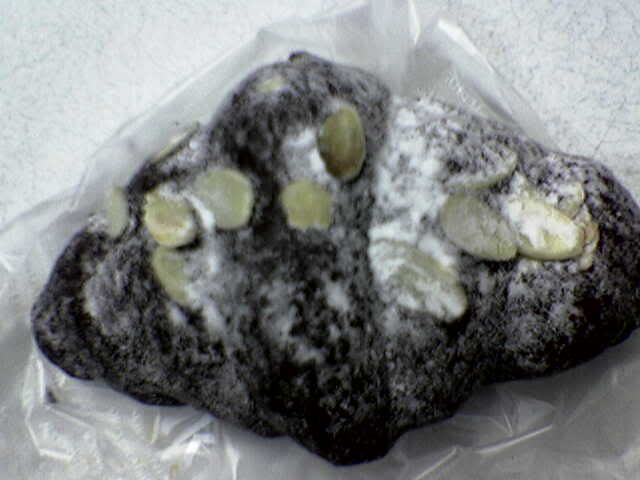 My dinner consisting of 1 JJ Baby, 1 Chocolate Croissant and 1 can of lemon tea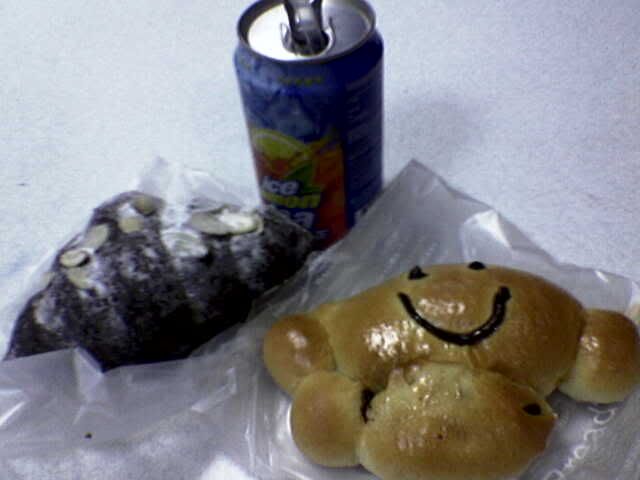 Hmmm.. BreadTalk should pay me fee for the advertising i had done for them.. actually no need any fee.. just provided me one year's endless supply of JJ Baby... think i may be sick from eating it though.. ok ok.. enough crap... Nitey~~