A day at the Bookfair
Went to the Bookfair with Karen
(my granddaughter)
, her sis, her sis' friend, Her sis' friend's sis, and karen's friend, Rosemary
(cant remember her chinese name.. lucky Karen told me to just call her rosemary, her english name.. wahaha.. my granddaughter know me well)
Bookfair is so boring.. nothing new.. I only spent $27.20 on some chinese novels (yay!!!) and then Karen, Karen's sis, Rosemary and me went to walk walk in Suntec
(Forced by me.. haha.. cos i wanted to drink coke and i dont want to go home so soon :p)
Stopped at Olio Bites to have a bite...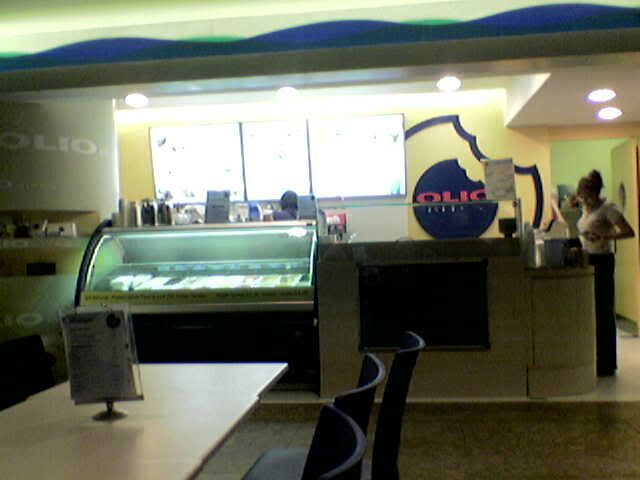 The three of them shared this plate of 7 different flavours of ice-cream.. Heard they said the lime and strawberry flavours sucked...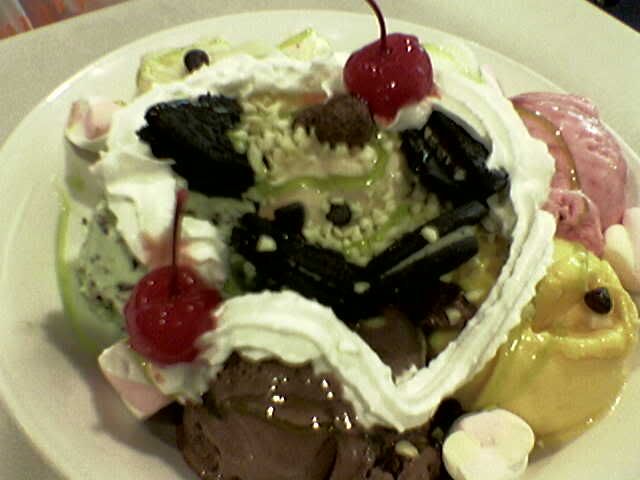 While i ate this Chocolate thingy and a cup of Sprite (ya, suddenly remember
coke is bad
)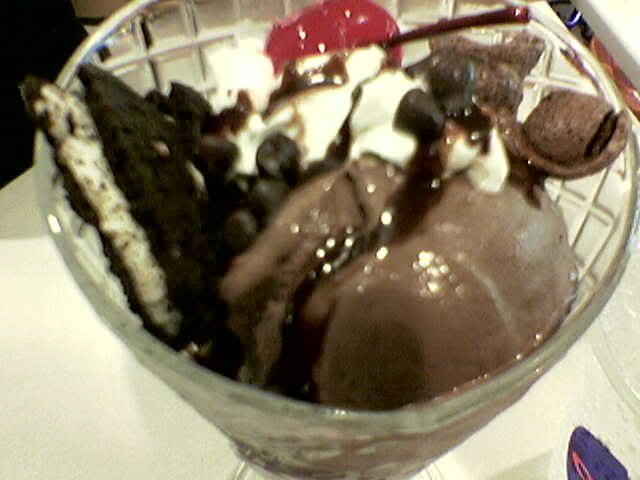 The three of them felt the the ice cream is not worth it, like a poor side of Olio Dome, etc etc.. For me, it's ok since i like chocolate a lot. However, the bottom is not chocolate but chocolate chip ice cream which kinda spoilt the taste.. Plus i let the taste of the lousy cherry melted onto the cream and blend with the ice-cream which sucks... yucks... Think i rather trash my money somewhere else.. so remember one thing, if you got the money, trash it at nydc or anywhere else...
One more i dont like about the place is the staff.. there is only one.. when karen and rosemary wanted to order, she was busy mopping the floor. I really wanted to file a complaint or something then because she took a long time and is mopping the floor so much more important than serving the customers and does the store get their money from the floor instead of the customers.. After that, i got to know that she did asked them to wait for a while, which is ok. But she really is slow.. so slow that she lost some of the customers who were fed up with waiting...
After the waste of money on ice cream, we went to Carrefour (where else can we go in Suntec??) where i bought my first Star Wars mini M&M.. wahaha..
My mini Star Wars M&M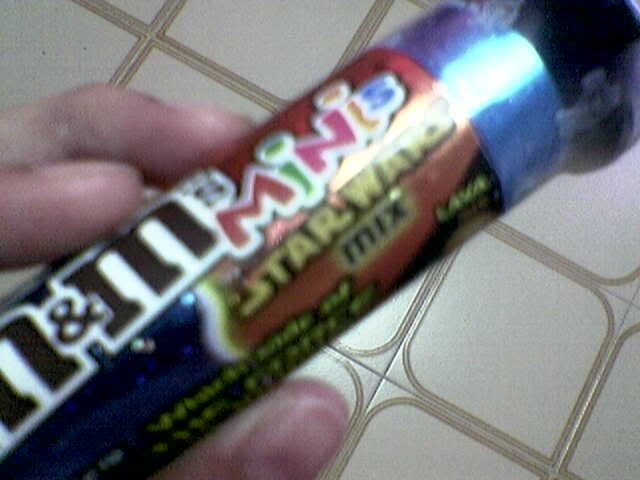 Karen also bought some stuff cos she is a greedy pig mah
(dont scold ah ma.. thank you.. i just want to check whether you read everything.. haha).
We finally left the place at ten. By then, most of the stores are closed.. Sighz, instead of walking away some fat, i think i added more on by eating ice-cream.. Nite nite~~